The Benefits Of Smaller Sheds
Posted by Donald Goodlad | Blog | July 01, 2022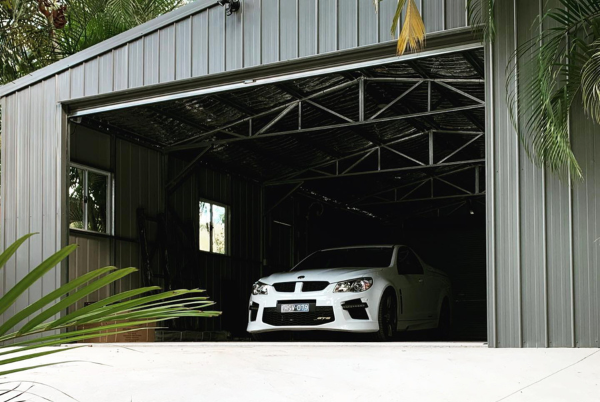 As the days grow shorter and the nip in the air becomes a little fresher, now's the time to consider preparing your shed for winter.
After all, your shed should be a refuge from the cold, where you can keep warm while you're working and your machinery remains protected now matter what the weather's doing outside.
So, let's look at a few great ways to prepare your shed for winter…
Insulation or lining
If your shed serves as a workshop or is a place you enjoy spending time, insulation or lining is a great way to ward off the chill of winter.
When you insulate the roof and/or walls of your shed, you help retain the ambient heat, which means it will not only keep your shed warmer in winter, it will also help it stay cooler in summer.
Door seals
Draughts and breezes make your shed feel colder than it needs to be, which is where door and window seals can offer an excellent solution.
Not only do they stop the winter breeze, door and window seals also reduce the likelihood of pests and vermin taking up residence in your shed.
Flooring
So, your shed might have started out as a just a place to store things, but now it's a space where you're spending more time, or perhaps storing more valuable machinery.
Have you considered a minor upgrade, courtesy of flooring? Flooring helps reduce damp, regardless of the season and makes your shed a much more pleasant space to spend time in winter.
Gutters and downpipe
Winter can deliver some unpredictable weather, including what feels like endless days of cold rain.
That's where the addition of gutters and downpipes can be invaluable and offer a series of benefits.
Gutters and drainpipes help channel water and damp away from your shed, but in the interim, you can also catch and channel that water into a tank which can then be used to water your garden.
A little heat
Here's one for the die-hard shed fans, and it's certainly something we would suggest if you live in a particularly cold climate and like to spend extended periods of time in your shed relaxing or working on projects – heating.
If you're considering heating your shed, options like woodburning stoves are a great solution.
Couple this with insulation and your shed becomes a winter refuge.
Light her up
As we mentioned, winter brings with it shorter days, which means lighting can be a great addition to see you through the cold winter months.
Good internal shed lighting also allows you to close the doors on those chilly winter days and still have ample light to see exactly what you're doing.
Seeking some shed inspiration?
If you're looking for some further simple ways to upgrade your shed, we have some great tips available here. But in the meantime, you can browse our full range of shed products and replacement parts here.