Upgrade To The Ultimate Garage
Posted by The Kings of Steel | Blog | February 10, 2016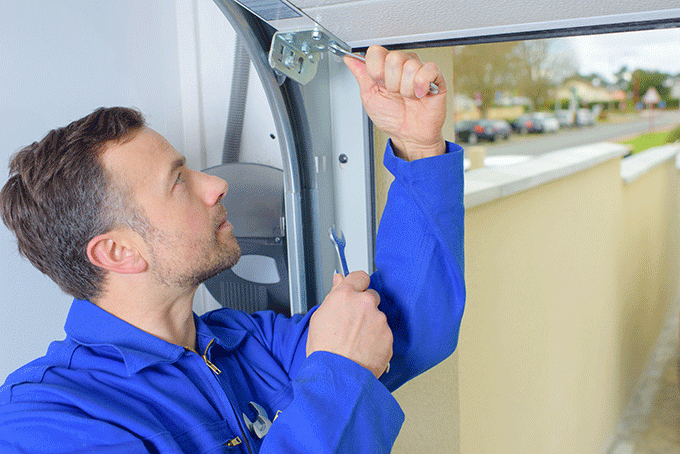 The garage is one of those rooms in the house that often gets taken for granted due to its typically utilitarian purpose and design. But the garage can actually be an extremely important part of your home, from both a practical perspective as well as a property valuation one. A well designed and functional garage can add significant curbside appeal to your property.
So how can you go about adding value to your garage and creating the ultimate space?
1. Upgrade the door
Aesthetically, you can start by improving the garage door's appearance, as this is the most obvious and noticeable element from the outside. There are a number of options available when upgrading the door, from a simple coat of fresh paint to a brand new door altogether. Sometimes a new look is all that's required, and our TC cladding can provide a weatherboard look with ease.
2. Upgrade the rollers
The rollers and motor that power your garage door are obviously very crucial components to its operation. While they cannot be seen from the outside, the seamless operation of your garage door depends on them. From reliability to quiet operation, it is a very worthwhile investment. We have all related parts, from brackets to tracks to motors themselves.
3. Insulation and seals
The garage is often the biggest culprit when it comes to energy wastage and resultant bill shock. All of the warm or cool air from inside is negated by the lack of insulation in most garages. Upgrade your garage's insulation for a much more economical and energy efficient home that's also significantly more comfortable as well. Our range of roof insulation rolls will help you solve this issue.
4. Flooring
Ignored as a purely utilitarian space that soaks up oil stains, the garage floor can actually be one of the most important parts of your home. Keeping it clean and sanitised is a matter of selecting the right surface material, and the visual impact of a nice floor can do wonders for your enjoyment of the space, as well as the value of your property. From polished concrete to pavers and tiles, you can even use our tool shed timber flooring in some parts!
5. Lighting
A well lit space is a usable space. Ensuring your garage has sufficient lighting will make you want to use it for more than just parking your car or storing unused items. In addition to being useful, the right lighting can make a space feel larger and also more inviting, which is great for potential purchasers too!
6. Organisation and storage
As potentially the largest room in your home, the garage is the perfect space to store things. However most people are not making the best use of their garage space. By applying some thought to your storage and organisation needs, you can turn your garage from a cluttered space into a well functioning oasis.
Erect some shelving, plasterboard, and hooks to make the most tremendous difference to how usable your garage actually is. Our range of wall frames can get you started with plasterboard projects, and we also carry a range of screws and bolts for all your shelving needs. Making efficient use of the walls within the garage can free up valuable floor space so that you not only are able to keep your cars indoors, but can also use your garage for storage, and maybe even handiwork!
7. Remodelling
If you're up for some more comprehensive remodelling work, it's a great idea to introduce some natural lighting into your garage. The best way to do this is to employ windows or even sliding doors. Our range of windows, grills, and sliding door frames are perfect for remodelling jobs. Security is not an issue here, as we carry a range of security panels and doors.
8. Access
For truly progressive garage function, it's important to have easy access. Ideally this should be through the home, but personal access in addition to vehicular access can make life much easier. From frames to jamps, brackets, and top hats, we have all the equipment you need to refurbish or install a personal access door in your garage.
9. Vermin proofing
Garages have a habit of attracting vermin, due to their climate, uninhabited feeling, and potential clutter. Vermin proofing your garage is an important step to take in ensuring your comfort, safety, and hygiene. Our range of vermin proofing products will have you covered so you don't have to suffer from pests!
As such an important and vast space on any property, the garage should not be neglected. In fact, it can be turned into the ultimate room for work or play, not just a place to store vehicles and clutter. Taking these steps will help you improve the value of your home, as well as the ultimate functionality and enjoyment that you can extract from what was once a truly utilitarian and neglected space.