Top Tips For Storing Your Boat In Winter
Posted by The Kings of Steel | Blog | August 04, 2016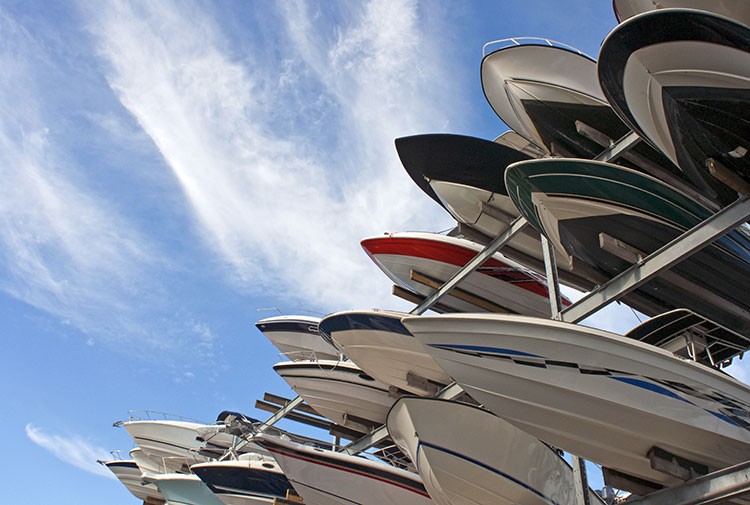 With your boat not in use for the Winter months, you need to consider putting it in storage to make sure that it stays in top condition and is immediately ready to hit the water when the weather allows.
Failure to adequately protect your boat from the harsh elements can lead to leaks, corrosion and other damage that can be very expensive to fix. Boats have very specific storage needs and you need to ensure that these needs are met to adequately protect your boat. To help you store your boat effectively this Winter, we have developed a quick guide of our 5 best boat storage tips.
1. Choose appropriate storage space
If you have the space on your property and it's not too far from the water, you could feasibly store your boat in your own yard. If storing the boat on your own property, at a minimum, you'll need to fit the vessel with an appropriate cover that is durable enough to protect it from the harsh elements that Winter can bring be it rain, hail or snow. Ideally, you'll store the boat in a steel covered boat shed or gable roof barn which offers the ideal environment to provide effective and protection for your boat.
2. Consider renting a space at a boat storage facility
If you don't have the space or your property is located a far distance from water, you should store your boat in a reputable boat storage facility. Ideally, you should choose a boat storage facility close to where you would usually dock the boat to ensure ease of transportation. You will also need to find a facility that offers short term storage lease agreements and which can ensure a high level of security e.g. security cameras on site, electric gates, security personnel on site etc.
3. Remove all personal & electronic items on board
Leaving items such as electronics, TV's, watersports gear or other personal items in a stored boat will only serve to attract thieves. Remove all personal items before putting your boat into storage. You should even remove fire extinguishers, life jackets, flares and other safety equipment and put them into separate storage. Ensure to remove any food or drink items from your boat too as not only will they have caused an incredible odour build-up by the time you take the boat out of storage but they will likely have attracted an infestation of rodents.
4. Give the boat a thorough clean
Before you store your boat give both the interior and exterior of the vessel a thorough clean. This will help prevent any build-up of mould, mildew, dirt, grime, slime and dust while the boat is in storage. Just to be on the safe side, it can be wise to place mildew control bags throughout the interior cabin. Extend your thorough clean to even include all your thru-hulls and strainers and don't forget to open the seacocks so any water can drain out. Pour some non-toxic antifreeze down into any on-board drains with P-traps.
Any leather, canvas or fabric materials such as cushions, seats or bedding should be removed as any retained moisture will lead to a build-up of mould and mildew in these materials as the boat lies in storage. After thoroughly cleaning your boat's interior and exterior, consider covering the body of the boat with wax to prevent corrosion.
5. Pay close attention to your engine and batteries
Top up your engine with coolant before storing your boat away and ensure the fuel tank is full to prevent any condensation build-up. It is also wise to off your fuel tank with a fuel stabiliser to really minimise the risk of condensation setting in. Change the oil and oil filter and check all hoses, belts and clamps. Many experts recommend that you remove drive belts and store away separately. If you are able to check on the batteries during the colder months, you can charge them up and leave them in the boat. However it can be wise just to remove them and store them away in a battery box in a cool, dry place in case of leaks.
It might seem like you've got a lot of work to do before you can put your boat into storage but as always, that hard work really does pay off. Following the above steps will give you the peace of mind that your boat can stay in top condition throughout the Winter months and that you can be ready for take-off as soon as the weather improves!