Top Tips For Giving Your Shed The Ultimate Weatherproofing Treatment
Posted by The Kings of Steel | Blog | June 21, 2017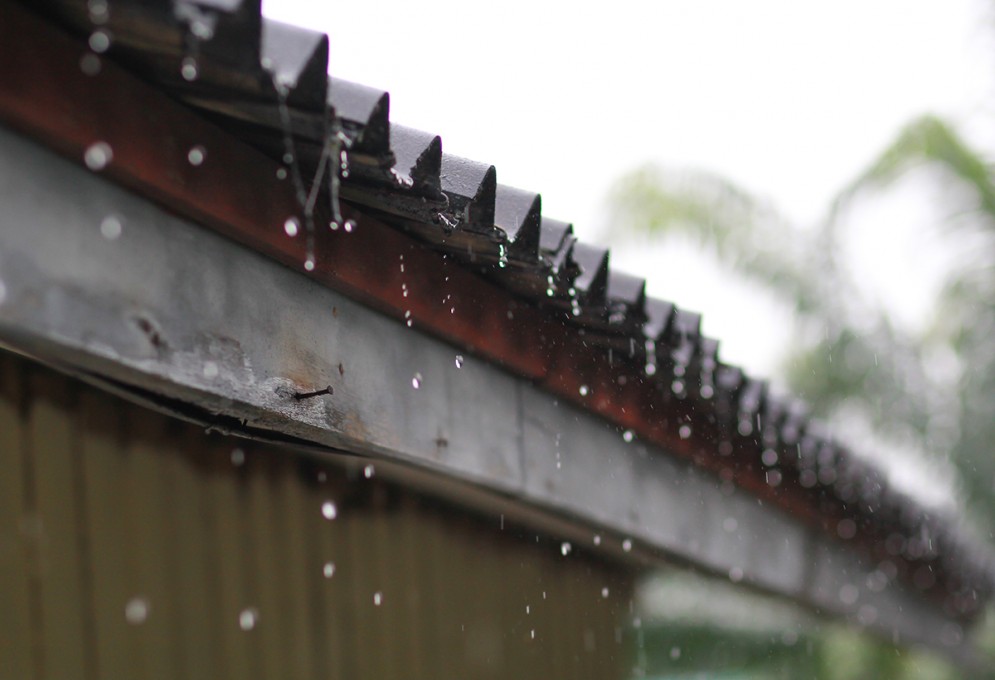 When you think about it, the shed is one of the most important parts of any home. You've likely stored some valuable items in there, whether they be high in sentimental value or just plain expensive to purchase. And we often do this by throwing them into the shed and then not giving them a second thought for many months to come. But there are definitely a few considerations that need to be taken into account before storing items in a shed. Are they going to get ruined in the latest hailstorm? Is that wind getting inside the shed and causing havoc with your documents? Are your items truly safe from the weather? Often enough, most people forget about protecting their shed (and therefore, its contents) from the elements.
Sheds are often filled with items such as Christmas decorations, surfboards, ski gear and storage containers filled with letters and photographs, as well as being home to a second car and other important valuables. This is why we have looked at some of the key components to waterproofing and weatherproofing your shed, so that you can rest easy knowing your items are safe from any potential weather damage.
Build above-ground
As simple as it may seem, it's important to carefully consider the best location for the shed in your backyard, as it's easy to just put it somewhere convenient or out of the way, without considering the building repercussions. If you have yet to build your shed, first and foremost, make sure you don't put it in an area where water pools and that is prone to flooding.
Take a look at your yard or the area where you are thinking of building and, if possible, wait until you get some heavy rainfall in your area. This will help you to see where the rain settles in your backyard, so you know to not position your shed there.
A flooded shed can mean your items are instantly soaked and ruined. But, as well as this, moisture in your shed can also lead to mould and mildew growth if you have built your shed in a part of the yard that is often damp. This can lead to your items becoming covered in mould, which is almost impossible to get rid of completely.
It is highly important to choose a suitable site that is above the ground, not prone to flooding and is still easily accessible and in a convenient location for you and your needs. With the right base for your shed, you can avoid most of these issues. If you are determined to have your shed built in a particular area but it may be prone to flooding in the future, you may need to invest in extra drainage systems to allow flood water to drain away easily. Always make sure you have a stable foundation for your shed and it isn't built directly onto the land or grass.
Use a treatment
It doesn't matter what your shed is constructed from, it needs to be protected from the elements. Treating your shed with an appropriate water protection system will help your shed last longer, and not be as highly affected by water and moisture.
There are a number of treatments on the market to help you make sure that you shed is able to withstand any weather. From timber, to metal, and any other material in between, using the right treatment will help your shed to repel rainwater, rather than absorb it.
It's important to note that any kind of treatment you do utilise needs to be completed accurately and with the guidance of the instructions of your product. Correct application of the treatment means it will work properly and last longer.
Another option that many homeowners choose is the use of waterproof paint. You can use this kind of paint to cover the shed on all sides, as well as the roof, to help keep moisture out. It's a great alternative and is good for those who want to add a splash of colour in the process.
Install insulation
Normally, insulation is considered to only be of use in residential homes, and certainly not for a shed in the backyard that isn't inhabited. However, insulation plays an important part in keeping your shed weatherproof and free from excess moisture.
As well as keeping your home cooler in summer and warmer in winter, insulation actually helps to keep moisture out, and the same applies for your shed. Using insulation rolls, you can easily keep your shed well insulated and safe from the damaging effects of dampness.
You can also look at installing double-glazed windows if you have windows installed. While you may find they are a little pricier than standard windows, they can often do a lot of work to keep moisture out. Condensation loves building up on windows and the surroundings, but double-glazed windows can help to eliminate how much moisture and condensation gets inside your shed. It's a little bit more of an investment, but depending on the items you're storing, it could be well worth the price.
Have the right drainage
So many homeowners think that a shed is just a simple building in the backyard that can be built cheaply and not given much maintenance or care. But, the more effort you put into the build and the accessories, the more years your shed will be able to fulfil your storage needs.
You may be thinking that drainage and gutters are just for the home, but if your shed is large enough, there is no harm in installing a gutter for your shed. Your shed should be looked upon as an extension of the home. Your home has a gutter, so why shouldn't your shed?
A gutter system for your shed will help to keep any water or rain hitting the roof of the shed drained and away from the structure itself. Channelling this water away from the structure can help to prevent any puddles and pools of moisture from sitting on or around your shed.
You should ensure that you keep your gutters well maintained, just like your home. Keep the gutters clear of any debris or leaves, as these will often hold moisture after rainy days. This moisture can lead to mould and mildew growth, as well as having excess moisture sitting on your shed. Keeping your gutters clear will ensure water runs away smoothly, and that they can work to their full potential. When it comes to bushfire season, it's especially important to keep them clear. Leaves and debris buildup in your gutters can lead to unnecessary fire hazards around your home.
Store the right items
No matter what season it is, it's important to only store items that are appropriate for your you shed's level of protection. Not everything can be stored in your backyard shed, and for good reason.
Some items, such as flammable materials and liquids, shouldn't be stored in your shed at all, as they pose a serious fire risk. During bushfire season, it's of even higher importance to ensure gas cylinders and other flammable items are not stored in your shed. Many people think gas cylinders are fine for shed storage, however they are more appropriately stored near your barbeque. They should also always be upright and in an outdoor space that is well-ventilated and away from any ignition sources.
Other items that you shouldn't be storing are perishable items. Even canned food should be avoided. Because of the varying temperatures often experienced in a shed, these items can often spoil a lot quicker. The last thing you want to be doing is cleaning up spoiled milk or beans that have erupted everywhere inside your shed! By avoiding the wrong items, especially liquids, you can ensure there are no unnecessary spills or leakages, which can add moisture and mess.
Add shed felt and sheeting to the roof
It may not be the easiest of tasks, but adding felt to your shed's roof is well worth the time and effort needed to keep your shed and items dry. Not only can it help protect your belongings, it also adds an attractive finish to your backyard shed.
Out of all the roof finishes available on the market, shed roof felt is one of the most inexpensive, making it an excellent choice for those on a budget or those wanting to have a DIY project for the weekend. It is a classic finish for many shed types, and it's relatively easy to re-felt in the future, if it's required.
Depending on your location, the type of weather that you endure and how much exposure your felt roof has to UV rays, this type of roof finishing can last a varying amount of time. These factors, as well as how well it is installed, can all impact on how long it will last. However, regardless of how much sun it receives or how much rain it is subjected to, a shed felt roof can withstand a number of years before needing repair or replacement.
Making sure your shed has appropriate sheeting is also important for ensuring it can stand up to the weather. Depending on the kind of look you're going for, Titan Lite's TC Weatherboard cladding is an attractive and durable way to ensure your shed stands the test of time.
Not only does this TC Weatherboard cladding look great, it also adds waterproofing benefits. It can help your roof endure more than it would if it was just exposed to the elements, and therefore will help your shed to stay dry all year round. Although your shed may be fine without this added touch, it's an excellent precaution that can add years to the life of your shed.
Protecting your shed and contents in every type of weather
Water damage is a prominent natural risk in Australia. Depending on where you live, you may experience vast amounts of rainfall throughout the year. However, this doesn't mean your shed has to suffer and require repair or replacement every few years. By ensuring your shed is installed in an appropriate place in your yard, and by making sure you follow the installation procedures and precautions, you can rest easy knowing that it will keep your valuables safe in storage.
There are a wide number of materials on the market for your shed, and to keep items dry, a Titan shed made of steel is the best choice. Our Titan Big Blue plated portal design uses absolutely no welding or spray painting, for a lifetime guarantee against rust and corrosion. A real evolution in modern steel construction, it's a surefire product to stand up to any weather situation. Of course, this doesn't mean you can forget about some extra waterproofing precautions. As mentioned, installing a felt roof and even having the right drainage system and insulation can add many years to the life of your shed.