Tips For Protecting Your Belongings From The Weather When In Storage
Posted by The Kings of Steel | Blog | May 26, 2017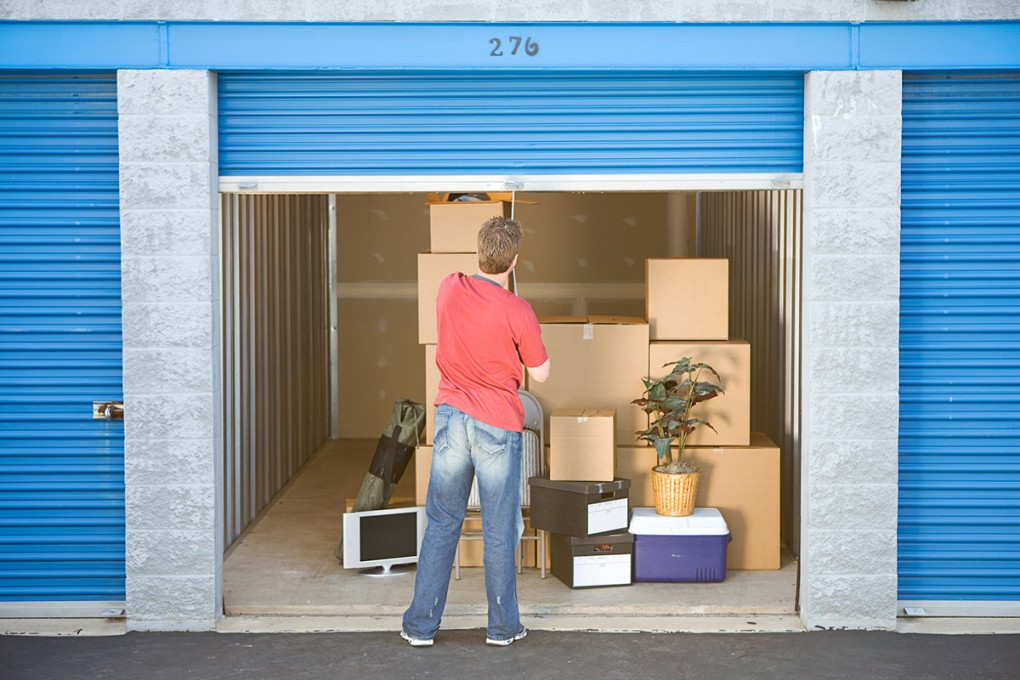 We all use our sheds for different reasons. You might have it to store your prized collection of classic cars, create a place to be a DIY warrior on the weekends, or perhaps it's just a place to store your belongings that don't get used often enough to be stored in the home. We have so many belongings these days, and we're often adding bits and pieces to the shed when we don't have any other place to store them. Some of the common items are seasonal pieces like Christmas decorations or swimming pool toys. But, how can we protect our belongings when they're in storage? Even if we think they're safe, the weather can often wreak havoc on our items, and by the time we go to use them or take them out of storage, they're ruined. Here are some simple ways you can ensure your items stay safe and are ready to be used again when you're ready.
Clean your items before placing them in storage
When you've finished using your items, whether they be the Christmas lights or the family tent that you've taken for a great weekend, usually all you want to do is store it back where it came from and forget about it. Truth is, with the Australian heat, you may find that this can be a bad idea, especially if the items are slightly damp as you're storing them. Swimming pool toys and camping gear is often just stored away without a second thought, only to become gradually covered in mould. By cleaning the items before putting them away in storage, you can ensure there's no dirt or dust, and you can allow them to dry completely before storing them, to help reduce the growth of mould or mildew.
Store your boxes up high
In the event of flooding, the last thing you want is for any of your boxes of goods to get ruined by floodwater. Even if you think there's no chance of your garage or shed flooding, it's always ideal to store boxes up high, as they are out of reach from pests, such as rodents. Cardboard boxes especially will be damaged easily in floods, so to keep your items safe in boxes, store them up high on shelves.
Think about the items
You may think that it's obvious to consider what you're storing away, but you'll be surprised as to how many people store food items. Not only are you susceptible to pests intruding in your home if you have food items stored away, but perishable items are going to be a nasty surprise when mixed with the heat of Australian summers.
Wrap your items
Even though some items may be in storage containers of some kind, some items will be too large. In this case, wrapping them in plastic may be good option. Items like lounges, chairs, outdoor furniture and other items won't normally fit into their own storage box, so wrapping them in plastic will protect them just that little bit further.
Keep the door closed and always check for gaps
When your items are stored away, keep entrances such as doors and windows closed so as to keep your items safe from the weather outside. It's also a good idea to check for any large gaps or cracks that can be sealed off, to further keep your items safe. Not only will you stop wind and rain from getting onto your items, but you can keep pests like wasps out of your storage boxes and stop them from creating nests in amongst your belongings.
Use sand
Depending on where you are in the country, cold weather and icy conditions can make accessing your storage dangerous. Ice slicks can sometimes form outside the door to your garage, which can make it particularly dangerous to walk over. One way to counter this if you need to be moving items in the winter is to use sand. Sand around the door entrance can help you to access your gear safely. Alternatively, sheets of plywood can help you to load and unload your items easier.
Plan for temperature changes
If you're storing items and you know the weather can get a little intense at various times of the year, it's important to think about whether your items will last as the temperature changes. Items like vinyl records can become ruined and skewed in very high temperatures, as an example. Other items like electronics and photos may not do so well in high temperatures, so decide whether the garage is the best place for storage, or choose the best method of storing them if there's no room in the home.
Keeping your belongings safe in all kinds of weather
Storage can be tricky business, especially when there's no more room in the home to store your precious items. If you really need to keep everything, storing your items in a shed or garage can be a really great idea if it is done right. With a little planning, thought and the right methods of storage, you'll be able to store your items easily and safely, no matter what the weather is doing.