Tips And Tricks For Converting Your Barn
Posted by The Kings of Steel | Blog | January 25, 2017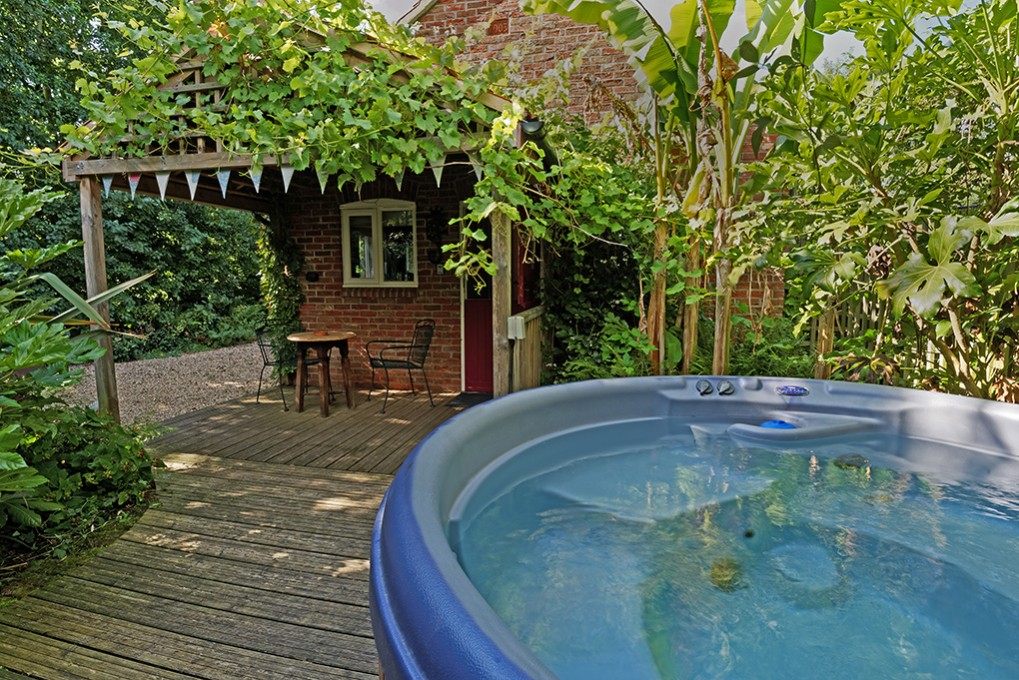 Whether you're dreaming of purchasing an old barn and converting it yourself, or if you're already the proud owner of a barn and want to add an extra place for family to stay when they visit, converted barns are a charming, fun project. We've put together a few tips and tricks for getting started on your own barn conversion project.
Always check with local authorities
Before you get started on your conversion, you will need to check with local authorities or your local council to see what you need in order to get approval to convert your barn. Because this construction is likely to be recognised as a home build, you will also need to check on what utilities may need to be connected to the home. Depending on the landscape and the availability of services, you may need to pay a little more for the connection of some utilities. Check with your local council, who will be able to provide you with the detailed information you need for a safe, legal build.
Use the already existing architecture
There's no doubt that the architecture of a barn conversion home is going to vary greatly from barn to barn, as well as being very different from a contemporary home. The way to use the home to its full potential is to utilise the current architecture, aiming to work with it, rather than against it. If you have large wooden beams across your ceiling, use them as a beautiful focal point. If the barn has a large, whole-wall style opening, install an ARD Garage Roller Door and create a beautiful open living space. There may be sections of the barn that just don't 'flow' how you would like them to, but trying to fight the architecture is going to get you nowhere. Instead, embrace the imperfections, which are what make barn conversions so charming and beautiful to stay in.
Another thing about barn conversions is that they won't usually have any in-built storage space, such as cupboards or drawers.
Decorate seamlessly and naturally
When you're decorating your barn conversion, it's important to create a style that helps each living area flow easily throughout the home. Try and choose one style for the whole home, but use different design aspects to try and break up the zones from each other. Lighting can be a really simple way to differentiate the areas of the home. For communal areas, such as the family room, a stunning chandelier or statement lighting piece can be a great way to section it off. In more functional areas, such as the kitchen and dining room, exposed-style or pendant lighting works really well.
Explore styles other of 'country-chic'
Although barn converted homes are traditionally situated in country areas, it doesn't mean that you must have a country feel to the interior of your home. If you love country-chic styling, then by all means, deck the place out in florals, rustic pieces and repurposed furniture. However, you can always choose to decorate the interior of your home with spectacular contemporary pieces also. The different architectural aspects of the exterior and any visible ones inside will play a complementary role in your contemporary design.
Let in the light
Because barn conversions are often very large spaces with no sectioned-off rooms, you usually have a lot of space to keep appropriately lit. This is why many people opt for large French-style windows and doors, 'picture windows' or even large roller doors. This type of opening lets the maximum amount of light into the home and increases airflow. Doors that open up to a garden play a vital role in the overall look and design of the home, especially for homes with high ceilings. Consider using outdoor furniture that complements the interior furniture, to provide better flow to the design of your home.
Think about the flow of air through the home
As well as better light within the home, you should also consider larger windows and doors for better air flow. Barns are known for having small openings for air ventilation (due to the use of the barn purely for farming or agricultural needs), so having larger windows and doors will increase air ventilation and allow more light into the home. If you're adding a second storey, you may want to consider adding conservation-style rooflights to the home. This will add much-needed light to the top level of the barn, and constructing a mezzanine like this is also a great space saver!
Always inspect the roof
Depending on the age of the barn that you're converting, some major roof repairs may be in order. As well as this, installing insulation might also be recommended, in order to keep overall costs down and keep the home at a suitable temperature. Before purchasing your barn, consider how much work will need to be completed in order to make the roof completely weatherproof. Titan Lite have a great range of roofing parts and equipment for mending an old and tired barn roof.
Enjoying a beautiful and unique barn conversion
Barns that have been converted into homes can be truly stunning and beautifully styled. They can be quite unique and offer you a different type of home to the conventional and contemporary homes so many of us are used to. Owning your own slice of country heaven is completely possible, as long as you carry out the right renovations to make the barn both aesthetically pleasing and comfortable to live in.