The Best Storage Ideas For Your Garage Or Shed
Posted by The Kings of Steel | Blog | March 03, 2020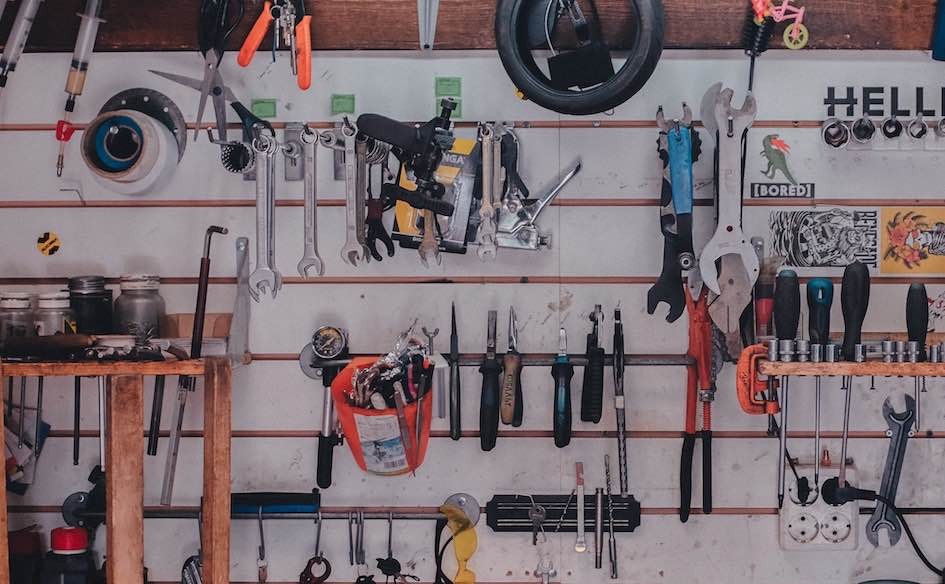 Do you have a common need of always needing more and more storage space?
When you realise a new pile of mess has started to accumulate on the side or inside of your garden shed or garage, the stress starts to compound. We know the feeling.
Things get awfully stressful when you need the jerry can, or your Allen key set but to get to it you're floundering over your new stockpile of "stuff" let's call it.
To help you get on with jumping into it and better organising shed and garage project, here are some practical and creative ideas to assist with decluttering and better organising.
Get Your Head Right
With so many things to sort through, it's to get overwhelmed and now know where to even start the decluttering work. But that's the exact thing with clutter, it's "clutter". So your first bet is taking item by item and creating three different piles:
Keep
Chuck out
Decide later
If you're in doubt and it's taking longer than a few seconds to decide, move it into the C) Decide later pile. There's not time for stopping, thinking and eventually distracting yourself with what's on TV or what the cricket score is.
Get the mess sorted.
Enroll The Family
Six hands are better than two. Involving the family will make lite work of the "B) Chuck Out" pile. While you continue to sort through the shed or garage and shelve and store the "A) Keep" pile, have someone else get the B pile out of your sight and out the front ready for the next local council pick up.
TIP: If you're in Brisbane go here to organise it.
Declutter your space.
If you're dedicated to this cause it's not just the new pile of junk that you need to sort through.
Have a look around at the items that you have not used in 2 years, 4 years, or even 10 years depending on how wise you are.
Any new love that comes into your life in the form of a power tool or something else handy, will need a place to live and be loved. Out with the old, in with the new as they say.
Jumpstart your organizing skills.
Store things efficiently. Considering all the items you have decided to keep, what do you use most? Or what will you be using most?
The mower and whipper snipper will likely be used at least once every 2 weeks in the Summer months so bring that and anything related to the front of the shed and shelves.
What items do you have on hand that are useful when you need them, but are not related to frequent maintenance? Push those items to the back of a shelf, or to the back of the space you're in.
Having a more organised space should also inspire you to maintain the order.
How to organize the bigger stuff?
From large coolers to heavy-duty storage bins, here are some ways to keep it all together, off the floor, and neatly organized.
Overhead Storage: Utilise wasted space with overhead storage. Store items up high that you use seasonally such as camping gear, coolers, plastic storage bins with seasonal décor so that valuable square footage is freed up.
Wall Storage: Traditional wall shelving still serves as a reliable go-to. Considering the size, number of shelves, color, product material, price and depending on the items you're storing, you may want to consider a unit that has ventilated shelves to prevent standing water and mildew.
Workbench: If you're using your garage for work or maintenance space, get a workbench. You can buy one, build one yourself, or have a customised workbench built into your garage or shed.
How to organize the small stuff?
Small things have a way of getting lost and misplaced. Here are a few ways to keep everything organized and easy-to-find.
Wall Hooks: Hanging hooks is a simple solution for keeping items easily accessible without creating clutter. There are types of hooks that allow you to hang anything with a handle such as brooms, shovels, rakes, etc. You can even arrange hooks to allow you to hang ladders horizontally across a wall. Think outside the box and arrange items in a way that works for you.
Pegboard Organizer: Setting up a pegboard wall gives you unlimited organization ability.
Magnetic Organizer: Magnetic tool racks or bars make the digging of metal tools from the drawer a thing of the past. Nail or glue these magnetic racks into the wall or along the side of your workbench for easy reach.
Bungee Cord: You can use those colourful bungee cords as storage too. Run the length of the cord either vertically or horizontally along the wall then hook both ends.
Install Shelving: An open shelf right on your wall allows you lift all those storage bins and garden and home accessories off the floor. You can install your own shelves using pallets or reuse those bookshelves.
Use the above organization tips to be more organized and keep the shed looking pleasant all the time.
Browse our range of shed and garage spare parts here for a quick and easy online shop.