Quick Ways To Spice Up Your Garden For Summer
Posted by The Kings of Steel | Blog | November 16, 2016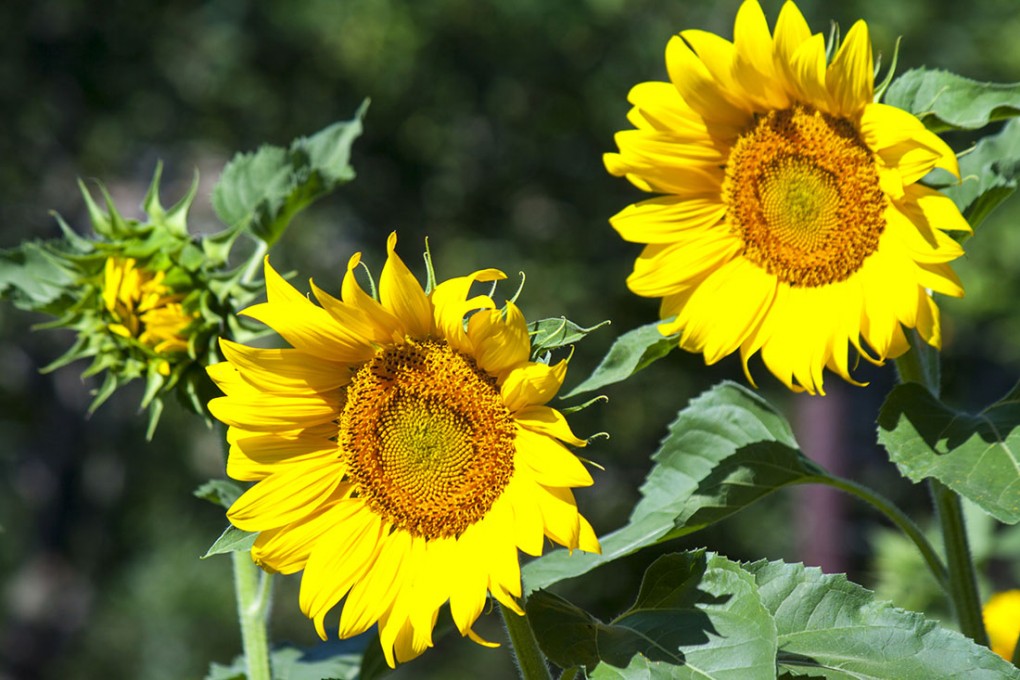 There's still plenty of time left to bring some life to your outdoor areas before summer strikes. Follow these tips and no one will ever know you were running a little late...
1. Planting
The soil in your garden will be getting warm by now, but that's not to say it's too late for planting. Plenty of seeds thrive when sowed in late spring and before you know it, you could be welcoming in your summer harvest. Ideas for planting include:
Sunflowers
Sunflowers such as the Giant Russian Sunflower are easy to grow, provide edible sunflower seeds, and look spectacular in the summer garden. The Giant Russian grows to around three metres, produces huge golden yellow heads up to 50 centimetres across, and are the best variety for edible seeds. They're also drought tolerant once established.
Cucumber
Sweet and striped cucumbers only take about 50 days to harvest and can grow to about one metre long. That means you'll have plenty of cucumber ready for your summer cucumber refreshers and cucumber and gin cocktails.
Pak choy
Pak choy is another great choice for quick harvesting produce, being ready to eat in less than 8 weeks. Plant into rich, moist, warm soil and enjoy fresh alfresco stirfrys all summer long.
2. Protecting
Summer often brings with it common challenges, and knowing which challenges apply to your local climate can help your garden stay looking great all summer. No one wants a dried up, browned garden with wilted plants, so protect your garden in these ways:
Adding mulch to pots
Potted plants, especially those in terracotta pots, are vulnerable to overheating. Your best bet would be to keep pots out of the direct sun, but if you're using your pots to bring life to your patio, this might not be an option. Instead you can add mulch to your pots which will reduce the speed at which the roots heat up. You can also stand the pots in saucers of moist sand which will keep the roots even cooler and your plants healthy.
Watering early
Watering should be performed in the cool of the day but there is also a need for warmth to dry off leaves and prevent mildew. It is best to water in the morning before it warms up.
Keeping lawns long
Cutting lawns too low when the weather is hot can result in brown, bare and weed-infested lawns. You might think it will reduce the cutting frequency, but the saved time isn't worth it. Your lawn should always be mowed as high as your mower permits in summer as not only will longer turf wear better, it will suppress pernicious weeds such as oxalis and bindi.
3. Decorating
Adding some decorations to your garden can add instant life to an otherwise plain space. Many decorations can easily be made at home:
Stepping stones
Rubber door mats make excellent moulds for unique stepping stones that will bring character to your garden. Choose a couple of different patterned mats in different sizes to bring even more interest and fill with concrete. Leave to harden for two days before removing the mat.
Long grass partition walls
If you can get your hands on some established lemongrass add it to some galvanised tubs or pots to create areas of privacy. Not only does lemongrass make for great screening, it will keep the mosquitoes away as a natural repellant.
Instant colour
There is no better way to bring some life to the garden than with pops of colour and a quick way to do this is with flowering annuals. Annuals live for just one season and will need to be replaced after that, but they are very versatile. You can plant them in pots, borders, window baskets, garden beds, stumps or amongst existing shrubs. As annuals change according to season, they are the perfect way to instantly define your garden as "summer ready".
Light it up
The focused spotlight might be practical for nights spent out on the patio, but it doesn't really set the mood, does it? Instead, look for ways to create a little ambience with your lighting, such as a string of mason jar lights, tree wrapped fairy lights or path lights placed strategically near interesting plants to add colour and texture.
4. Entertaining
Summer is a time for socialising and your garden should reflect this. Adding a few special touches or entertainment elements can add instant appeal and will make the space a whole lot more inviting. Special summer garden features include:
Outdoor movie theatre
An outdoor movie theatre might be a lot less expensive than you think and will be a real treat on balmy nights. All you need is a projector (which can start from as low as a few hundred dollars) and a screen of some sort - be it a white sheet, a large piece of painted MDF or some old blackout blind material.
Hammock
Nothing says lazy summer days more than a hammock strung between two trees. Create a DIY version if you're keen or add style and sophistication with an egg swing chair or hanging canopy bed. Alternatively you could opt for a simple garden bench.
Cooler table
If you enjoy a drink with friends over summer and envision having lots of hangouts in the garden, then why not create this awesome table with built in beer/wine cooler? Why get up to get a beer if you don't have to?
The only limit is your imagination
Setting up the garden for summer can take some planning and patience, but as you can see from the ideas above, there's a ton of ways to add instant interest. There's no such thing as "missing your window" when it comes to spicing up the garden, you've just got to get creative.