How To Turn Your Garage Into A Fun Kids Retreat
Posted by The Kings of Steel | Blog | February 25, 2017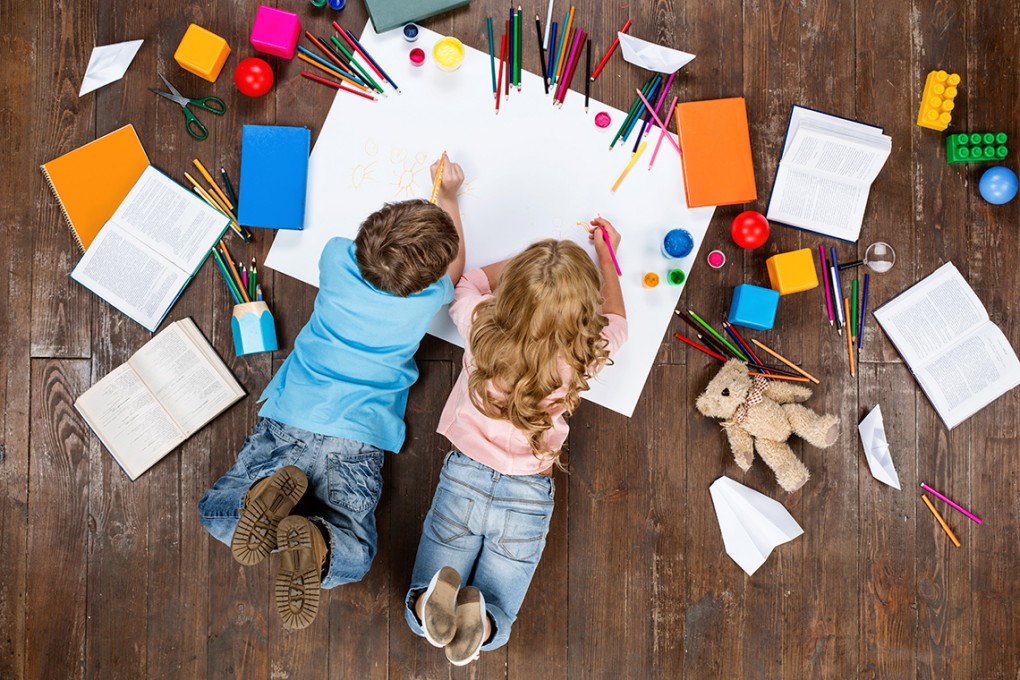 With a bit of creativity, a garage can be easily converted from a storage space to a warm and bright space for the kids to play - and make a mess!
With some careful planning and research, transforming your garage into a kids retreat can be a task you can undertake yourself. Take a look at these tips and you'll have a kids wonderland in the making in no time.
Get inspired
Start by brainstorming ideas for redesigning the room. Use books, kids magazines, design websites, Pinterest and Instagram to find bits and pieces of inspiration. This will give you a better idea of what you want your final product to resemble, and what will and won't work for your space, as well as your budget.
Plan for the future
The kids won't be playing with toys forever, so when making plans for the converted space, it's a good idea to think about future-proofing. Could it be used for a study space later on? Make sure to include plenty of power outlets for computers and printers, and consider installing a phone line for internet connection. While you're thinking about power, it might be worth consulting with an electrician to ensure your wiring is up to date and capable of handling multiple connections.
Safety first
A garage is usually home to tools and contraptions best kept away from the little ones, so when making the conversion, ensure that they are all safely stored. Once the space is ready, make sure that the garage door opener is not able to be reached. You might consider disabling the connection if the door will be permanently closed while the space is being used as a playroom. For smaller children, installing a child's gate is also a good idea to keep the kids from wandering.
Let there be light
Garages are typically dark spaces, so consider installing new windows or even a skylight to let in more natural light. Try adding lamps (IKEA have a great selection for kids) to brighten the room.
Think about insulating your garage
A garage isn't typically built with the same insulation as the rest of your home. To avoid the space becoming too cold to play in during winter and too hot in summer, you might want to consider insulating. ARD Commercial Roller Doors will keep the space watertight, but you may want to add more insulation to the exterior walls if they aren't already insulated. Make sure there are enough power outlets available for a pedestal fan in the summer and a heater in the winter.
Be creative with decorating
Choosing a decorating theme for the interior of the playroom is definitely the most fun part of the transformation. Get the kids involved in the decision making process and start brainstorming.
Painting the walls will give the space a fresh lease on life. If you'd prefer to stick to a more traditional colour, wall stickers are a great way to add colour and character to the room. The best thing about wall stickers is that they can be peeled off without damaging the paint underneath, so when the kids get too old for Frozen, they can be easily removed.
A great way for the kids to interact creatively in the space is with a chalkboard wall - try using chalkboard paint on your ARD Commercial Roller Door. Pinboards are also a great way to keep decorations easily removed without damaging walls. As for furniture, make sure you've got plenty of comfy seating - bean bags, kids desks and chairs, coffee tables and a sofa will give the space a more homely feel.
Get flooring
Most garages are floored with concrete - if you choose to paint over this, you'll need to choose a paint specifically formulated for concrete. If you would prefer to install another floor covering, consider tiling, laminate or a darker coloured low pile carpet to hide stains. Make your floor even more kid-friendly with rugs and mats to give the space a warmer, comfier feel. Puzzle mats are a great, durable option for adding colour and keeping things softer on little knees than concrete.
Storage, storage, storage
Providing adequate storage will ensure that this space will be able to evolve into a multipurpose room in the future. Include built-in shelving and try using storage bins that can be easily slid under desks or into cupboards to keep toys in order. Open bookshelves for board games, books, puzzles and knick-knacks will keep things tidy and add character to the space.
The clutter currently gathering dust in your garage will still need a home after transforming the space into a kids retreat. If it will be staying in the garage, make sure there's enough storage space to keep tools and bric-a-brac safely stored.
Still need the space to function somewhat as a garage? Install wall mounted bike racks to take advantage of wall space while keeping the floor space free for play.
With some creativity and careful planning, a garage can make an excellent playroom. Follow these tips and you'll have toys cleared out of the living room in no time.