How To Keep Your Warehouse Safe And Secure
Posted by The Kings of Steel | Blog | February 20, 2017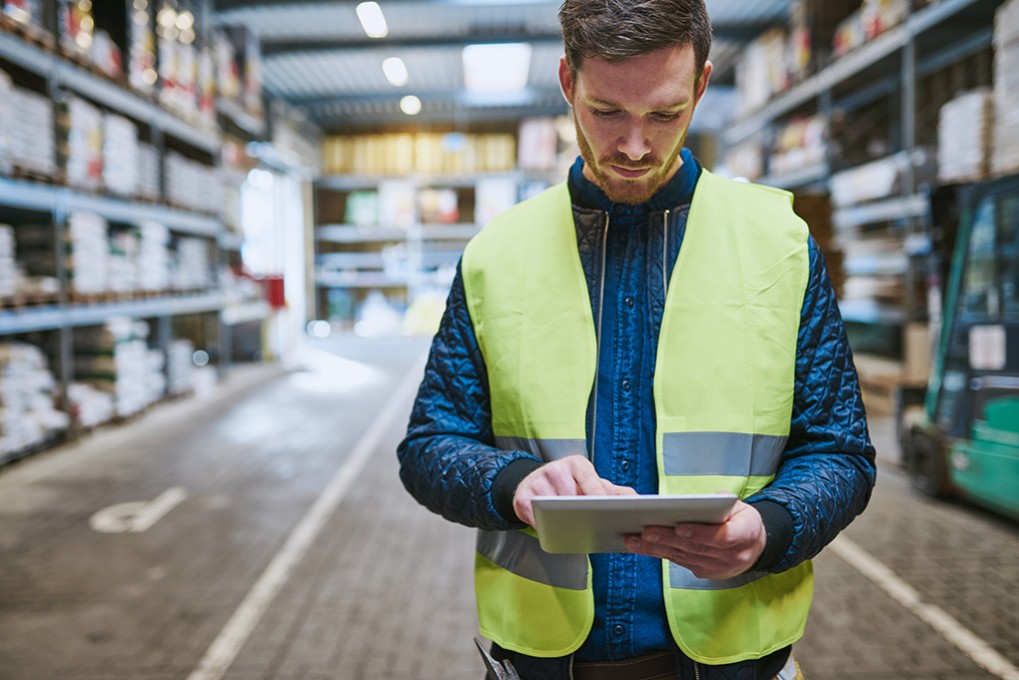 When we own items, ensuring they're safe and not going to be stolen is a priority, especially if the items are related to your business. Running or owning a business can be hard work, and to see it slip through your fingers with missing stock and losses that simply don't add up can be heartbreaking. If you have a warehouse, because of the size of the building, it may feel like it's impossible to cover all bases. However, keeping your items and stock safe and secure can actually be a breeze.
Establish the ground rules with staff and visitors
Limiting the amount of people accessing the warehouse will inevitably make it less likely for items to be stolen or go missing. In the event that items are stolen, having clear rules on who can go where within the warehouse makes it a little simpler to narrow down the cause of the missing stock or items. Posting signs to advise that unauthorised persons on site will not be tolerated is a good start. In order to help keep the wrong people out, physical boundaries also help immensely. Boost your protection by adding fencing and gates where possible to stop people from entering unnecessarily. ARD Garage Doors are built to withstand heavy commercial application, and are a great choice for warehouses with valuable and heavy-duty inventory.
Rules for employees should also be enforced. Although you want to trust your staff members to be loyal to you and your company, unfortunately the majority of stock theft is committed by members of staff. Ask employees to park further away from the warehouse (so that items cannot be taken to cars easily), and have your employees work in teams or partnerships.
Ensure all guests sign in
Before anyone can enter the premises, whether it be to visit an employee or to visit for work purposes, asking people to visit the front office and sign a register is beneficial. Ensure all visitors wear identification badges that highlight who they are and why they're there. Posting signs near the entrance to the premises reminding them to visit the office to sign in will help to guide visitors to the right place, and ensure they follow your procedures.
Have a great surveillance system
One of the main ways employers try to keep items and stock safe in a warehouse is by using video surveillance. This is a great way to keep a recording of the premises on file, and to help narrow down any issues with identifying the circumstances of missing items. Make sure camera surveillance is used correctly, is facing the most appropriate angle, and is maintained regularly, to ensure it is always fully functioning.
Having said that, video surveillance shouldn't be where your surveillance efforts end. Utilising various forms of surveillance helps to cover all bases. Try and include motion sensor lights, fire alarms and onsite security checkpoints for staff or visitors accessing certain areas. You might even want to hire the services of a local security business to run checks throughout the night, to ensure that no-one is accessing the warehouse when they shouldn't be.
Hire security staff
As mentioned, hiring a local security business to do intermittent checks on your warehouse is ideal. To step it up a notch, consider hiring a security guard to work on-site throughout the night for you. They can stay on the site, keep an eye on things, and check your warehouse more often and more thoroughly. The cost of hiring a member of staff to stay on-site throughout the night may be worth the costs, depending on the goods and stock you have on the premises and the amount of loss you may have already experienced. A security dog can also be a really great solution, depending on your business and its location.
Provide uniforms and name badges for all staff
If you have a lot of staff or visitors coming through your warehouse at various times, you may want to provide uniforms and name badges for people to wear. Not only does this help you to differentiate who is a member of staff and who is a visitor to the site, it will also help you to notice any unauthorised persons. It's also harder to impersonate an employee if they should be wearing a uniform.
Keeping your warehouse stock safe for a successful business
It doesn't have to be a huge deal to keep your warehouse safe. As a business owner or manager, ensuring the safety and security of your stock should be one of your top priorities. With a few simple tips and changes to the way your business is run, you can make things especially hard for wannabe thieves that want to get their hands on your items.