How To Install The Ultimate Workbench In Your Shed
Posted by The Kings of Steel | Blog | March 20, 2017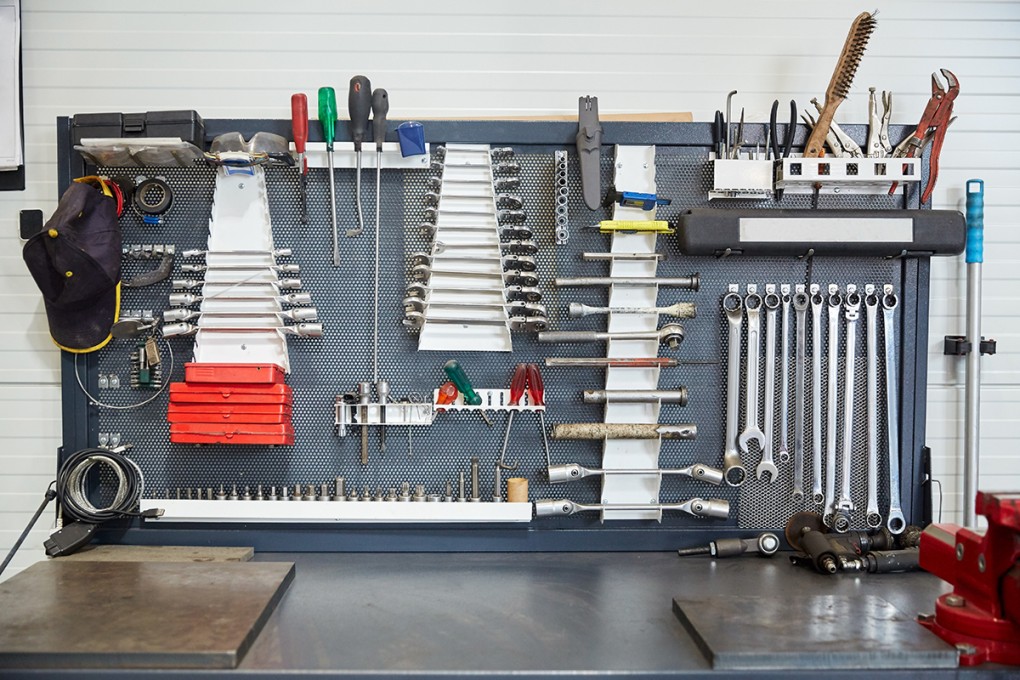 Have you ever decided that on the weekend you would get some DIY tasks underway, only to find that you didn't have enough workspace to complete your jobs easily, or worse still, at all? If you have a work shed where you keep all of your tools and equipment, one of the key things you need in order to stay organised and to be able to complete your DIY tasks is by utilising a workbench.
A workbench doesn't have to be an expensive addition to your shed. In fact, a DIY addition to your shed is all you need to be able to work and create in your spare time. But, when people build their own workbenches, they often fall victim to a series of mistakes that could be avoided. Some of the key things to remember when building your own workbench include:
Too many vises
You may remember back to your school days when the benches had a number of vises on each corner of the bench. This isn't to be followed in the home environment. Depending on how you wish to work at home and what you will be working on, you may only need a maximum of one vice on your workbench. Consider what you will be using your bench for and what projects you have in mind before installing a number of vises.
Over-thinking the wood types
Any wood can be used to make your new workbench. You don't need to spend a huge deal of time thinking about what wood your bench will be made of. So long as the wood is cheap, relatively easy to obtain, has a good weight and is as dry as possible, it can certainly be used. After a few years of wear and tear, no matter what wood you used, you can be assured that any wood will look the same.
Consider the height of your workbench
The height of your bench isn't something to consider for too long. As long as you choose a height somewhere between your hips and waist that doesn't cause you to have to stoop or bend down too much, your neck will be protected and tinkering away at your workbench will be comfortable.
Simplicity is key
You should keep in mind that you're building a workbench for your shed, not a high-tech gizmo that will brew you a coffee and build you a new automatic hammer at the same time. So many people think that building a workbench is an opportunity to create something that will have various special features to make their life easier. But, all you really need is a solid and workable space to complete your projects. Keep it simple.
Don't make it too visually fancy
You want a workbench that is a practical piece of equipment to help you do your projects, not be an item that is stunning to look at. So many people spend too much time and effort on making their workbench look amazing, but all you really need to worry about is practicality.
Consider the type of workbench you want to install
There are a wide variety of workbenches to choose from. You may have one that is able to be folded up against a wall when not in use, is installed on top of a toolbox you currently own, or perhaps one that will be a freestanding bench in the middle of the shed. Depending on the size of your shed and what projects you hope to complete, you will be able to figure out which bench is best suited to your needs.
Also have a think about your current storage needs. If you have a number of shelves and cupboards already installed in your shed, you will likely just need a simple workbench without any storage facilities. If you're constantly running out of room for your tools, a workbench with some shelves or storage cabinets may be ideal. If you're lacking in room, a wall bench or one that folds away may be the best option.
Maximising your project productivity with a great workbench
You don't need to spend a fortune on a new workbench. Simple designs with small draws on the underside of your workspace, or one that folds away when not in use may be all you need in order to get some of those weekend DIY jobs completed that little bit easier. It's always important to have a think about what you will use the workbench for and what kind of space restrictions you have in place, so that you know what size and type of bench to build. After all, there's no point in building an extremely large bench to work on if it isn't even going to fit in your shed.
Don't feel weighed down by the various options available to you. Sizing, heights and wood materials to use to build it are all minor things to take into consideration. In the end, all you really need is a simple work station in order to complete some fun jobs. Don't make the workbench so nice that you won't want to use it, and don't feel like you need to get the height perfect. After a few years of usage, you'll have a workbench that provides all you need in order to be a DIY warrior.