How To Choose The Best Shed To Suit Your Needs
Posted by The Kings of Steel | Blog | June 27, 2018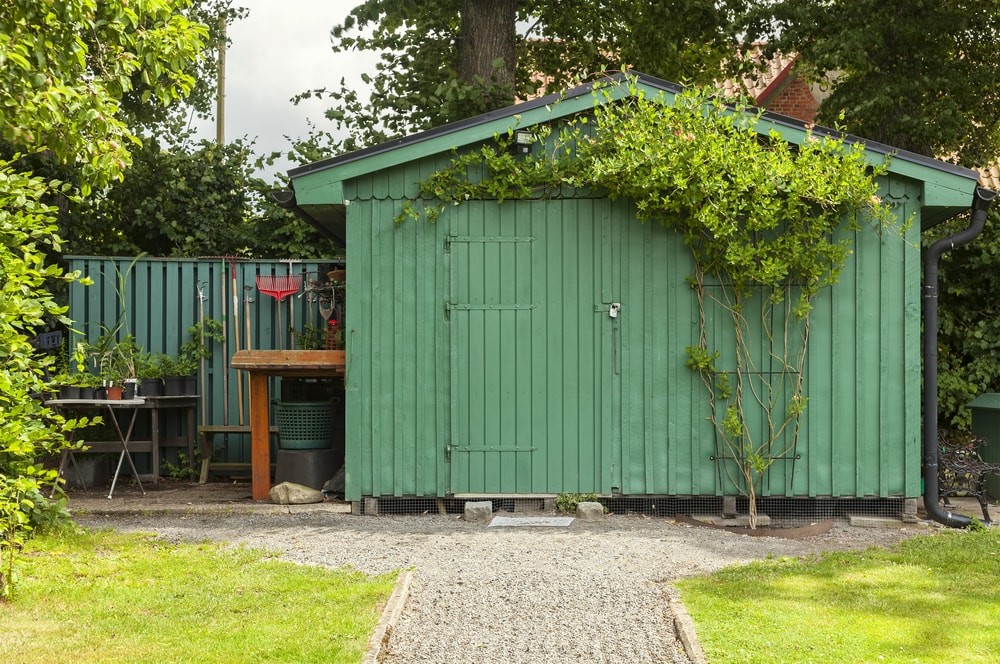 There are lots of considerations to be aware of if you're thinking of putting a shed in the backyard, not to mention a massive range of sheds to choose from.
Frankly, it can be an utterly confusing process. So, we've created a guide with everything you need to consider, making it quick and easy to find the perfect shed for you.
Determine what you are using your shed for
The first thing you need to establish is what exactly your shed going to be used for. Will it be a simple garden shed used to store gardening tools and equipment? Or, do you have swimming pool accessories, kids bicycles, a motorbike, or maybe a boat you need to protect and store?
This will determine what size shed you need and the features you might need to include. For example, if you have a boat you may need a much larger shed with double doors to get it in and out. If you plan to use your shed as a workshop or studio, then it could be useful to include windows or skylights that allow plenty of natural light.
3 things to consider for the location of your shed
Local planning regulations
Local planning regulations vary across Australian states, territories and councils. As a general rule, you may need a permit if you're erecting a shed more than three metres high, bigger than 10 square metres, attached to another building or closer than 900mm to a boundary. Although normal sized garden sheds are often exempt from local council regulations, it's better to be safe than sorry.
The use of your shed
If you're using the shed as a workshop or as storage for your children's bicycles—or anything that will encourage frequent use—you might want it closer to the house for easy access in any kind of weather. On the other hand, if it's a potting or pool shed, you may want it at the bottom of your yard where it will blend in with the garden.
How big your backyard is
You'll need to determine whether your backyard is big enough to put a shed in it. Take measurements and always double check; you may need to reconsider the size of the shed if it doesn't fit or takes up too much space.
Choose the material of your shed
What your shed is made out of will determine the price, how appealing it looks, its durability against the elements, and how long it will last before you need to replace it.
Plastic
Often used in small sheds and outdoor storage lockers, plastic (resin) is durable, moisture-resistant, won't rot or rust, and is very lightweight and easy to move around.
Vinyl
While lacking the visual appeal of wood, vinyl is practically maintenance-free requiring only an occasional clean to remove dirt and mould. It is an ideal material for small outdoor storage units.
Timber
Natural wood looks great in a garden and so timber is considered the most attractive material by many. As a consequence, it will deteriorate over time by being exposed to the elements—this can be prevented with regular maintenance using stain or paint and UV inhibiting sealer or preservative.
Steel
Steel is the most popular material due to its strength, durability, and security. Plus, it's lightweight, easy to assemble, rust resistant, and virtually maintenance free.
Don't dismiss the design of your shed
Believe it or not, the design of your shed can affect your property value. A rotting ramshackle at the bottom of the garden can detract from the value of your home in a potential buyer's eyes. On the other hand, a sleek, well-maintained shed that reflects the overall design of your home will be viewed as a bonus.
For example, if your home has a rustic timber look, you might want a wooden shed that reflects this classic country feel. Whereas, a modern home would be perfectly complemented by a shed with the subtle colours and sleek lines found in today's steel shed range.
Find a suitable roof style
Roof? Really? Well, believe it or not there are 3 important roof styles to consider for your shed.
Gable
This offers more headroom than the average shed, extra storage space for large items, and because the roof is sloping on both sides, the water runs straight off into the gutters when it rains.
Flat
If your shed is basically a square box for storing things in, it is likely to have a flat roof. While this is not great for drainage or extra headroom, it does suit confined spaces where you need to fit a small shed—such as under the eaves of a house.
Skillion (sloping)
This roof is ideal for sheds built up against a fence or a wall. The slope allows water to run off it when it rains and the back half of the shed enjoys more headroom or extra storage space depending on your needs.
Security
The level of security you'll need for your shed will depend on what you're storing in it. If you want to store dangerous chemicals such as pesticides, pool chemicals, or paint thinners, you'll need enough security to prevent access from children and animals. For valuable items being stored in your shed—such as bicycles, motorbikes, or boats—it's good to have peace of mind when you're away from home that your items are safely locked away.
If you think security will be a high priority for you, nothing beats the strength and sheer toughness of steel. Add a decent padlock to a quality steel shed and you can keep most things safe and secure.
DIY or leave it to the experts?
A big decision affecting finance is whether or not to build your shed yourself. A professional can come at a hefty cost, but you also need to be confident enough in DIY projects to build it yourself.
Not everyone is DIY-savvy, so having a construction firm build your shed for you is a perfectly acceptable practice. If you're on a budget and have friends or family who can lend a hand, you may want to look at buying a shed kit instead.
Modern steel sheds can be made in the factory and then flat-packed and delivered to your site. And if you know one end of a screwdriver from the other and can follow instructions, there's no reason why you and your friends couldn't put your shed together yourselves in just one weekend.
Putting plans into action
Now, you should have developed a good idea about the type of shed you need for your backyard and want to put plans into action.
If you're looking for a quality steel shed at a competitive price that can be flat-packed and delivered to your backyard or building site, Titan Garages has a range of sheds for every application—click here to look at their styles. Or, if you're upgrading or repairing an existing shed have a look at our range at Titan Lite, it has all the parts you'll need including sheeting, cladding, roofing, battens, rafters, windows and doors.