How To Best Store Your Caravan In Winter
Posted by The Kings of Steel | Blog | September 10, 2016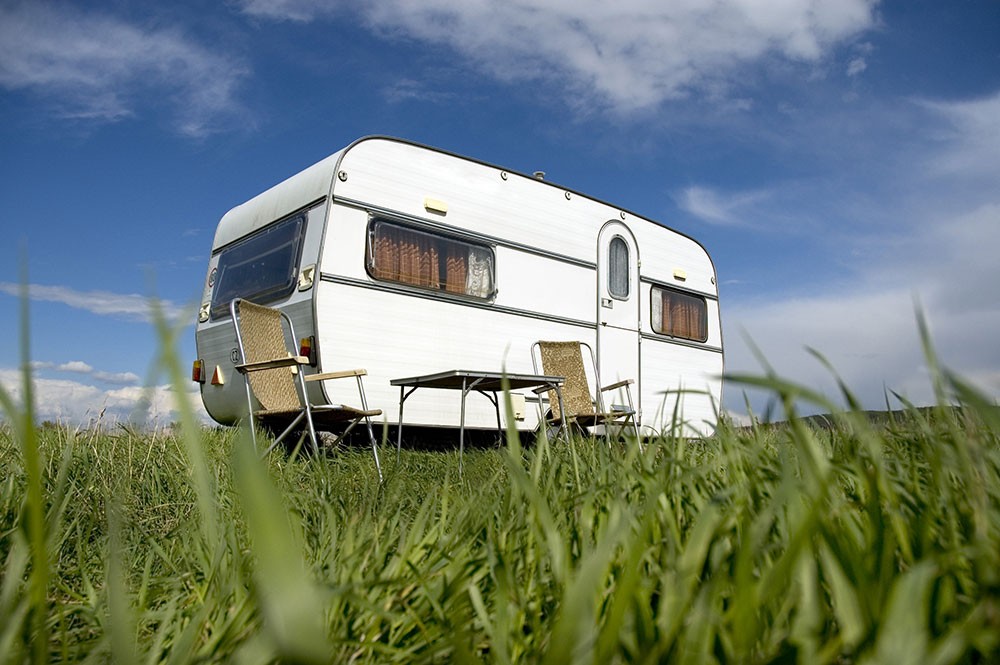 A lot of preparation relates to draining water systems, allowing for good ventilation and making sure fabrics are in good condition for storage. You may also need to consider external factors such as the weather, damp conditions and even air pollution. Now is also a good time to look over the exterior of your van for any rust or damage, and a good time to get it fixed up in the Winter month's when workshops will have less work. To keep your caravan in tip top condition even when in storage, follow our tips for storing your caravan.
Body Work
Now is a great opportunity to go over the whole caravan and check for any damages and much needed repairs. Whether you're going to be using a caravan cover, storing it indoors or using a winter wax coating, give your caravan a thorough cleaning before covering and storing. Be sure to check over the whole caravan, including the roofing, for any marks or damage. Before storing away, get any repairs worked on. When cleaning or waxing, be sure to use caravan-friendly products to ensure no seals or materials are ruined or deteriorated by using chemicals or cleaners that are too harsh and not made for caravans.
Tyres
Ideally, your tyres shouldn't be sitting on the same patch of tread all throughout the winter months. If possible, turn the tyres every couple of months. This is also a good time to ensure the tyre pressure is correct in each tyre. There are also products such as "winter wheels" for your caravan that stop your tyres from getting damaged by the sun's rays or from sitting for prolonged periods of time (such as when in storage). You will just need to check with your insurance company if these are suitable for your current policy.
Windows
Thoroughly check all windows for any damage. Check all of your windows, window-glasses and all surrounding rubber seals. If any windows are broken are damaged, it's a good idea to get these replaced before storing. Check all seals that they're not deteriorating or broken and if so, replace them promptly.
Gas
If you have gas fittings on your caravan for your heating or cooking needs, remove the bottles and store them in a cool, ventilated area. Ensure all gas fittings are closed and stored appropriately. This will also ensure you don't use any of your gas unnecessarily, will keep your caravan safe and save on gas costs.
Battery
Depending on how long you'll be storing your caravan, you may decide to remove the battery. Remove the battery safely and store it in a cool, dry place. Do regular checks on the battery when not in use by checking the power levels and recharge it if necessary.
Caravan Covers
When choosing a caravan cover (if you choose to go with this option) be sure to choose a cover that is made for caravans and is made of a breathable material. Caravan covers that do not offer breathability make your van susceptible to condensation and therefore, mould can grow. This can then be very hard to remove and may even stain your gear and caravan permanently.
Blinds
If you have any blinds in your caravan, ensure they are all fully retracted when in storage. This is to avoid any damage to the springs that help put the blind back into its retracted positioning.
Ventilation
When in storage, keep any vents uncovered so as to allow air to continue to circulate around the caravan. This will help with humidity and to keep the interior fresh. You can also add bowls of salt around the caravan interior whilst in storage, which helps to absorb condensation and humidity. Be sure to visit the caravan every so often to replace the salt.
Fridge
If you have a fridge inside your caravan, be sure to empty it completely and clean it thoroughly. Use a cleaning solution such as bicarbonate of soda which neutralizes odours and cleans it thoroughly for the fraction of the cost of some other cleaners. Be sure to leave the door slightly ajar so that air can circulate in and around the fridge.
Toilet
If you have a toilet on board, always be sure to empty it and your waste tank before storing it. Clean it appropriately and apply a tiny amount of olive oil to the opening blades. Leave them in the open position whilst in storage.
Water Systems
Fully drain out all water systems to protect against any kind of frost damage. Open all taps and remove your shower head if you have one. Open all drain valves and remove drainage plugs (internal and external). If you are using any filters, remove them and keep them in a safe place, ready for sterilisation for your next trip. If you have any water containers, ensure they are drained out and allow them to dry completely to prevent mould growth.
Storage
It is best to consider the safety of your caravan when in storage. If being stored outside, consider a deterrent such as wheel clamps. You may also want to consider storing your caravan at a security storage facility, where they will have 24/7 security to watch your caravan whilst parked in the facility.