Guide To Building Maintaining A Sustainable Shed
Posted by The Kings of Steel | Blog | May 03, 2019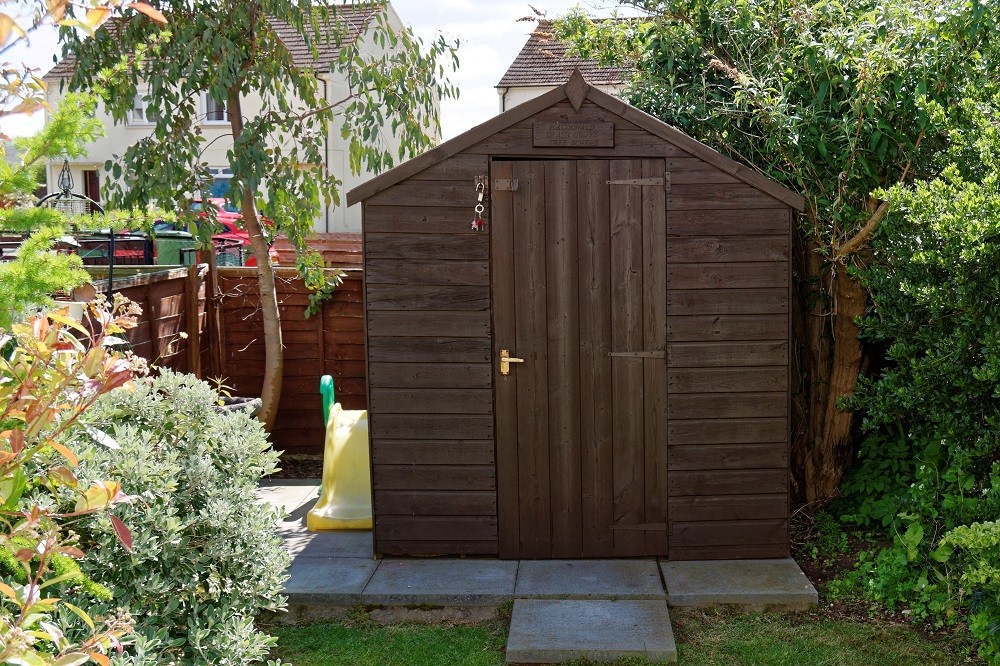 With the ever-rising cost of electricity and other household expenses, more people are turning towards sustainability in their homes to try to cut down. One important area that shouldn't be overlooked when thinking about energy efficiency and sustainability is the humble (or not so humble) shed.
Whether you are looking at installing a backyard shed, or an industrial farm shed, more and more Australians are looking towards solar, insulation, water conservation and eco-friendly footprints for all their living spaces, which include the shed. Here are several tips on how to build and maintain a sustainable shed that will last as long as your house and may even pay for itself!
Energy Sustainability
An energy efficient shed is one that can eventually pay for itself. There are a large number of things you can take into account when you are planning and building your shed that lets you make it as eco-friendly and sustainable as possible.
There are two main ways to make your shed more sustainable for energy – saving energy and creating energy!
Installing solar panels on the roof of your shed, no matter how small can have a big impact. Ensuring that you take into account the orientation of your shed when planning and building, by installing solar panels on the roof, you can use the abundance of sunlight that Australia tends to have to offset the cost of your shed and eventually even create money.
Luckily the Australian government currently offers incentives to use solar power. With rebates on the purchase and installation of the panels themselves, installing them on your shed can give you credits on your energy bill for any energy generated. Another option is to link the solar panels directly to a battery instead of the power grid which can be used to power other devices like power tools, or even the lights inside your shed to save money directly.
There are many ways to make your shed more sustainable around conserving money when both building and when it's in use. During the planning stages, think about what you will be doing inside the shed and plan for ventilation, insulation and adequate natural shading. By taking advantage of any natural shade from your property during the hot Australian summers, you can improve energy efficiency and make your shed a dream to be in without any artificial heating or cooling.
Installing whirlybirds is another energy efficient way to cool your shed. They are inexpensive and depending on the size of your shed you can install one or more on the roof. By harnessing wind power, they are a simple way to cool your shed in summer without resorting to using electricity or other, less sustainable options.
Depending on the size of your shed, you may be considering internal lighting. Another option for larger sheds, or sheds that will be used as workshop is to install skylights in the roof. While this will limit your solar panel and whirlybird placement options, it does give more possibilities for using natural light to illuminate the inside of your shed instead of needing to rely on electricity. With the combination of natural light during the day and solar panel stored electrical light in the evening and night, your shed can be the perfect energy efficient fixture for your property.
Water Sustainability
A smart and sustainable shed that both saves on water and helps contribute to water availability can save you money in the long term. If your shed has any wet areas inside (industrial and farm sheds may need these, depending on the use), you can choose water-saving taps and even toilets to conserve water. Another great option is when building your shed is installing a wet system. A wet system connects your downpipes and gutters to a rainwater tank which can be tucked against one side of the shed or in an out of the way place in the backyard. By installing a wet system on your roof and pipework during the building phase, all rainwater can be captured and stored in your tank and then used to water the garden year-round, saving money on your water bill.
Waste Sustainability
Careful design and planning can limit waste during initial construction. It may also reduce the need for expensive modifications as needs change. Titan sheds can all be built to suit your needs in any size and combination you need. By using Titan sheds, you can ensure minimum building waste – our team of designers and engineers have optimised the design and packaging and many of our sheds can be delivered as flat-packed pieces around Australia, ensuring minimum packaging and waste. The majority of our domestic sheds are bolted, not welded or screwed so many of our sheds can be constructed by only one person!
Material Sustainability
By choosing environmentally sustainable material when you are building your shed, you ensure that the shed will last a lifetime. Titan offers many options, with many of our sheds coming with a lifetime guarantee against rust and corrosion. The roofs of our shed are designed to be fully load bearing, with heavy-duty battens and designed to last through all weather conditions, even in cyclone prone areas. By choosing sustainable materials, you will save money in the long term since you'll have a shed that is built to last, not one that is part of the throw-away culture where things last a few years and then you need to replace them.
Cost Sustainability
Ongoing costs can really add up over the life of the shed. Significant savings are to be gained by carefully considering the design of the shed and future needs. Titan has a multitude of options, from small to large domestic sheds, to sheds designed that service farms or industrial and commercial offerings. Doing the upfront planning can save time, and more importantly money going forward. Planning for the future can make your shed cost efficient and even add value to your property.