9 Unique Ideas For Storing And Repurposing Your Pool Equipment And Accessories
Posted by The Kings of Steel | Blog | July 10, 2016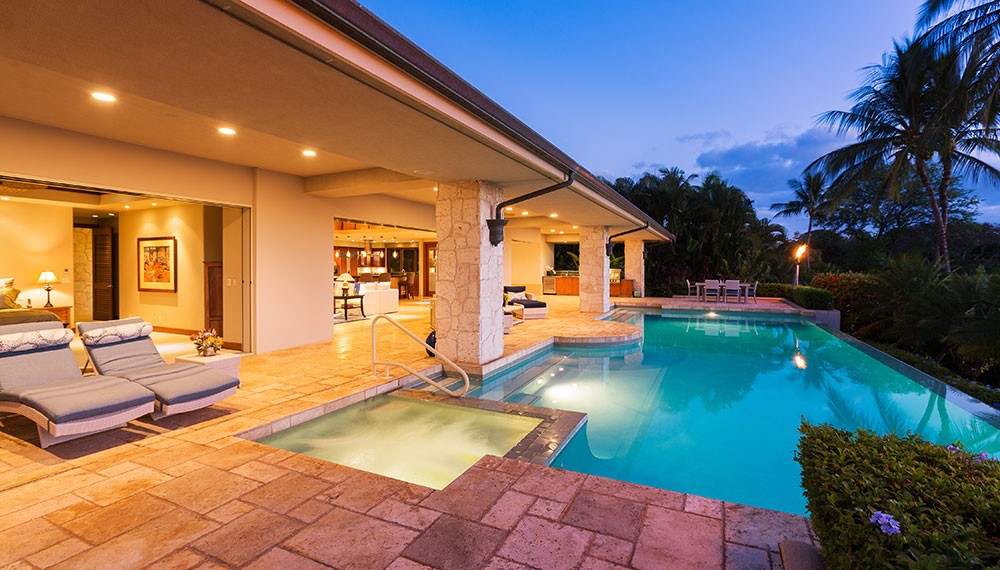 Rethinking your pool storage options and employing a few nifty hacks can help you do just that.
1. Pool towel door, rack, or tree
Repurpose an old door and transform it into a versatile rack space for hanging towels and pool accessories. Remove all hinges and make sure any sharp edges and splinters are sanded away. Paint the door a bright colour and secure a few rows of hooks. Finally, ensure that the door is secured against a wall or other structure so it won't fall over and injure anyone. You could also make your own DIY towel rack from PVC piping, or make a towel tree.
2. Floating coolers
Another inexpensive and creative DIY idea is the floating cooler. Simply attach a few colourful pool noodles to a plastic container using tape, fill with ice and drinks, and you've got an instant floating cooler for just a few dollars!
3. Pool house or shed
You can't go past a pool house if you're looking for the ultimate space to store absolutely everything pool related. Toy and floats, safety equipment, tools, hoses, chemicals, and even gardening equipment can all be kept in a secure pool house.
Make your pool house unique by choosing a novel design and getting a little creative with colours for an aesthetically pleasing, great outdoor storage space.
4. Storage bins
Introduce some stylish and high-impact storage space by buying large-capacity, colourful storage bins for your pool area. These bins can be used to store just about anything related to your pool, and they encourage everyone to stay tidy. By keeping miscellaneous toys and floats in the bin during your pool parties, you're also making your pool area safer for both children and adults.
Speciality pool bins can be purchased – these are usually made from plastic or nylon mesh – but you can use any storage bin for your pool area. Just be sure to find ones which allow excess water to drain out the bottom to prevent mould and mildew from developing. For extra convenience, opt for a bin on wheel.
5. Hooks
One of the easiest ways to increase your pool-area storage capacity is to simply add some hooks. You can use non-stick utilitarian-design hooks as a no-fuss option, but for extra interest and colour, attach ornate or vintage hooks to your outdoor spaces. The perfect solution for almost every home, hooks are easy to attach and extremely useful for hanging everything from towels to your creepy crawly.
6. Storage benches
Storage benches combine seating with storage features, making them outstanding additions to outdoor spaces with pools. You can use them to keep toys, extra towels, drinks or floaters out of the way, as well as introduce extra seating room to your pool area.
However storage benches can be expensive, so you'll probably want to shop around carefully before buying. Alternatively, allocate a weekend for a little bit of DIY time, and build your own unique storage bench.
7. Pool storage boxes
There are many outdoor storage boxes out there available for purchase. Similar to storage benches, the advantage of a designated pool storage box is they are typically much larger and can feature separate compartments. They're typically made from weatherproof plastic or treated wood, and they can offer generous storage room for everything from equipment and chemicals to floaters.
Some pool storage or outdoor storage boxes can be locked, which makes them ideal for storing pool chemicals if you don't have a dedicated pool shed. Some of them feature a top opening mechanism and others a front-opening design, so shop around and explore the different design options available.
8. Poolside storage pallets
If you can get your hands on some old pallets, why not try making your own poolside storage pallets? Sand back any splinters, treat your pallet with a waterproofing product, and set it up against a wall. You can use it to store noodles, toys, pool nets and other equipment. You can even attach rows of hooks to the outside of the pallets to make an attractive and functional hanging space for bathing suits and towels.
9. DIY pool cabinet
If you have a spare, unused cabinet in the garage, transform it into a great poolside accessory for storing extra towels and toys. Attach hooks to the sides and back for extra hanging space. While exposed, polished wood makes for an attractive and sophisticated look, however you could also paint it a colourful shade for a little extra 'oomph'.
From poolside pallets to cabinets and bins, there are a range of unique options for pool-side storage. With a little experimentation and innovation, you can keep your pool area tidy by inserting some vibrant, yet functional, storage areas.