6 Ways To Make Money From An Unused Garage
Posted by The Kings of Steel | Blog | September 26, 2018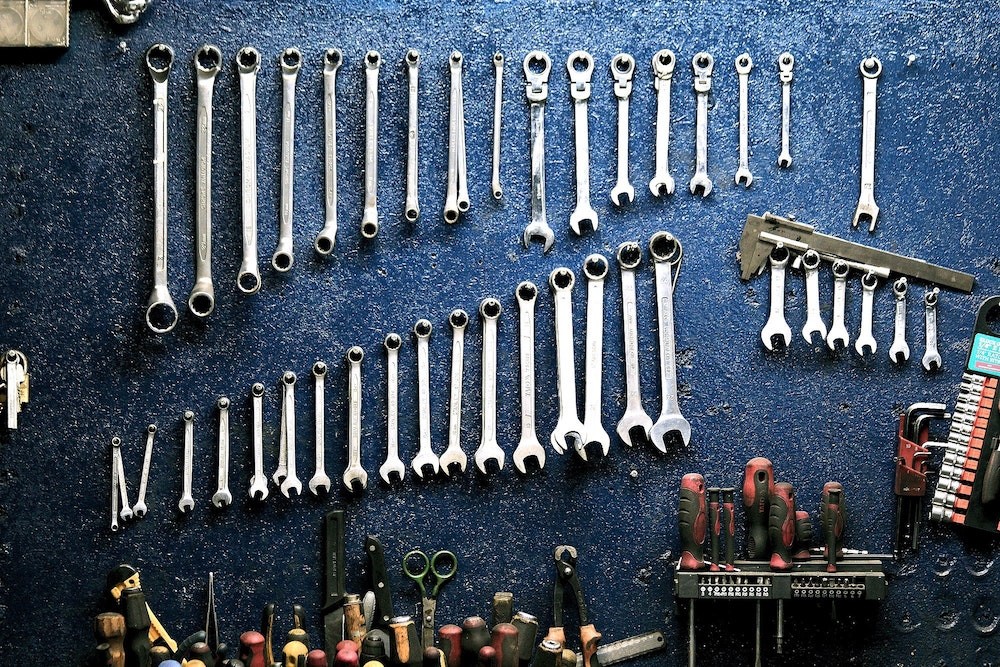 Whether you are downsizing the number of cars you own, or just trying to save money by being a single car family, unused space in your garage is an asset that could make you some spare cash. Instead of using it as a dumping ground for clutter, you can repurpose that space and let your house work for you. It's easier than ever these days to turn empty space into a money maker, and with a vacant single or double garage there are lots of options that will help you get a little closer to your financial goals without much effort.
Rent it as parking space
There are several websites that let you rent out your garage as a secure parking space for those who need to commute to your area, but don't want to pay commercial parking rates. Check multiple websites to see what the going rate in your area is - it will be higher closer to major cities or business hubs, but also consider public transport options near you for those that want to do part of the journey in their car and the rest of the trip via bus or train.
If you have an extra long driveway or double driveway, another option is to rent out the garage and the driveway for double the income. The driveway will earn less money as it's not as protected, but if your driveway layout lets everyone come and go easily, this is a simple way to increase your money making potential.
Rent it as storage space
Renting it as storage space is another option if you want less traffic in and out of your home. Perfect for those that are off travelling, relocating temporarily for work, or between accommodation, storage space is a premium and you can easily make money just storing things for people. Again, check online for companies that can help with both marketing your space and to help you find people looking for places to store their belongings. These companies can also help with contracts to make sure you are covered for any possibilities.
Turn it into a workshop for your hobby
Got a money-making hobby? Looking to sell handmade items online or in market stalls? Convert your unused garage into a workshop and give yourself a dedicated space to grow your business. For larger garages, you can even invest a little and transform it into a workshop space fit for multiple artists or hobbyists, allowing you to have two income streams, with both long or short term leases for other workers while still growing your own hobby into a viable source of extra money.
Convert all or part of it into a spare room for rent
Between AirBnB, Stayz and the other websites out there offering accommodation options, it's never been easier to make spare money from your spare space. A garage already has all the basic elements of a home, so converting your unused garage into a studio or granny flat is an easy way to make spare cash from your home.
You do need to make sure you get council approval and to ensure it is habitable with heating and cooling, but with a little bit of effort, you can get a comfortable space that you can rent out short or long term.
Rent out your tools
If your garage is a hoarders delight of dusty tools and unused appliances, there are sites that facilitate local borrowing of tools and equipment to others in your area. This is perfect for the types of equipment people only use rarely and are hesitant to purchase, like power tools, sewing machines and even jackhammers, so listing your available tools online will allow people see what you have on offer and easily rent and return. Most sites let you decide how much you can charge while registration fees cover insurance, but you can also charge a deposit to cover yourself.
Start an at-home business
If you have an eye for repairing broken items or are handy with a camera, you could start your own business from home, using your garage as storage or work space. Unused space in a garage is perfect for storing excess stock, or converting into a dark room, and you may also be able to get some tax benefits for using your home as a workspace.
While it's easier than ever to make money from unused space in your garage, make sure your insurance and tax accountant are informed of your new revenue streams. Think carefully about the pros and cons, but why wait and see if you make any money out of your garage when you could be making money off it now?