15 Checks To Prepare Outdoor Areas Of Your House For Spring
Posted by The Kings of Steel | Blog | August 10, 2018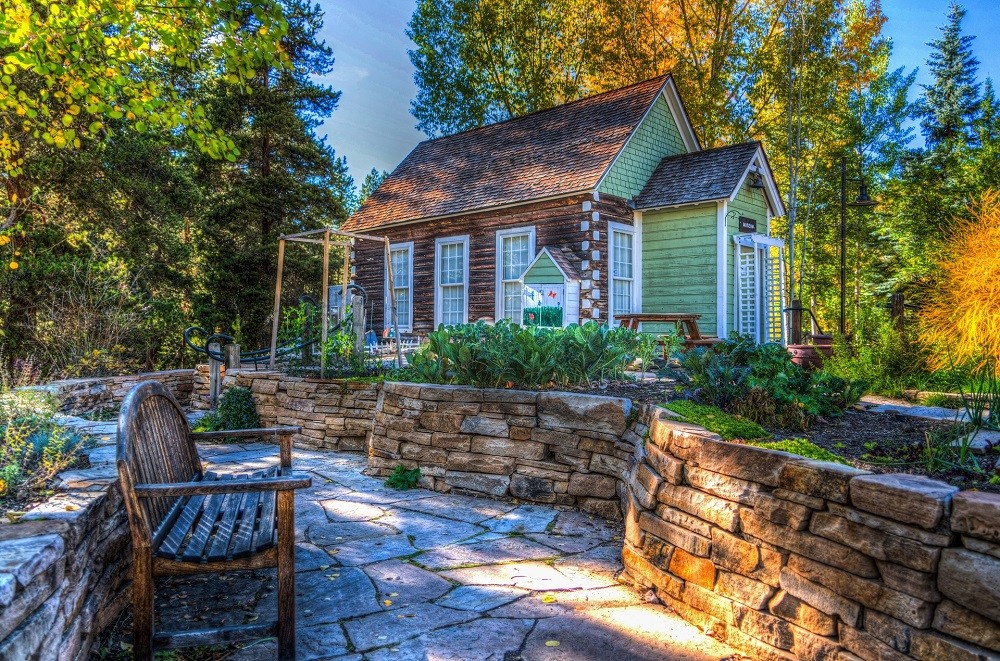 With spring just around the corner, it's time to start thinking about what needs to be done to prepare your property for the change in weather. Thinking about all the maintenance that needs to be done outside as well as inside can be overwhelming, so below is a quick list of exterior items you should check to get the outside of your house ready for those BBQ's and lazy evenings in the warm weather.
Preparing the Exterior of the House:
Washing windows and sliding doors, including the sliding door and window tracks.
Check for any cracks in windows or sliding glass doors, you'll want to replace those sooner rather than later to ensure your house stays secure. If required look to replace these with a low cost pre-built sliding glass door kit.
Clean any window screens by gently removing them and hosing them down. For second story window screens it might make sense to call in professionals if your ladder isn't long enough or you do not feel confident.
Do you have an air conditioning unit outside? If so, don't wait for that first hot day - get your unit serviced early in the season, the technicians will be less busy.
Clean out the gutters, maybe even consider installing gutter guard to reduce future maintenance.
Sweep any cobwebs out of the corners of windows or walls.
Preparing the Yard and Other Areas:
Have a shed clean-out. Get rid of anything old or broken or that you were keeping in case it was "useful" someday. This will give you space for storage for sporting goods, camping equipment, recreational vehicles, and garden tools.
Look at your storage options inside the shed, this might be good time to install some shelving units or other options to keep your shed tidy.
What about the size of your outdoor storage – is your shed bursting at the seams even after the cleanout? It might be time to upgrade to a bigger model to make sure you have room for all your future gadgets
Check the roof of your shed and clear off any leaves or other garden material that has accumulated from winter and give any mould spots a good scrub.
Hose off outdoor furniture and ensure any outdoor cushions and rugs are cleaned.
Scrub your BBQ with steel wool and oil any hotplates. Don't forget to replace the drip pan underneath & refill your gas bottle.
Weed the garden now, the smaller weeds are easier to pull out now than they will be once they are more established. Look at putting down weed mats or other solutions to prevent regrowth during spring.
Review any flower beds, dig up or prune back any plants that need it and take a trip to the local nursery to replace any plants that didn't survive the winter.
Fertilize the lawn and garden beds to ensure they will grow during spring. This is also a great time to lay new turf in any areas that are completely dead.
Dedicating a single weekend at the beginning of the season can save both time and effort later. If it is difficult to find the time yourself, many of these jobs can be outsourced to professionals, who will leave your house and surrounds spic and span, leaving you to sit back and enjoy the weather.
Some service options are:
Gutter Cleaning Services
Window Washing Services
Hired Gardening Services
Whatever your decision, spring cleaning should be something that you view as short term pain for long term gain. While you may dread the work that needs to be completed, ensuring these checks are completed each year will extend the life of your property and reduce costs in the long run.
Titan is the leading provider of sheds in the Brisbane area and we want to help you keep your home safe for years to come. Contact us now if you need assistance in upgrading your shed with additional accessories, replacement parts or to replace the shed entirely with an upgraded model.